Adding Attack Vector Notes
To add notes to the Attack Vector, click on "Add a Note" to see the add notes screen.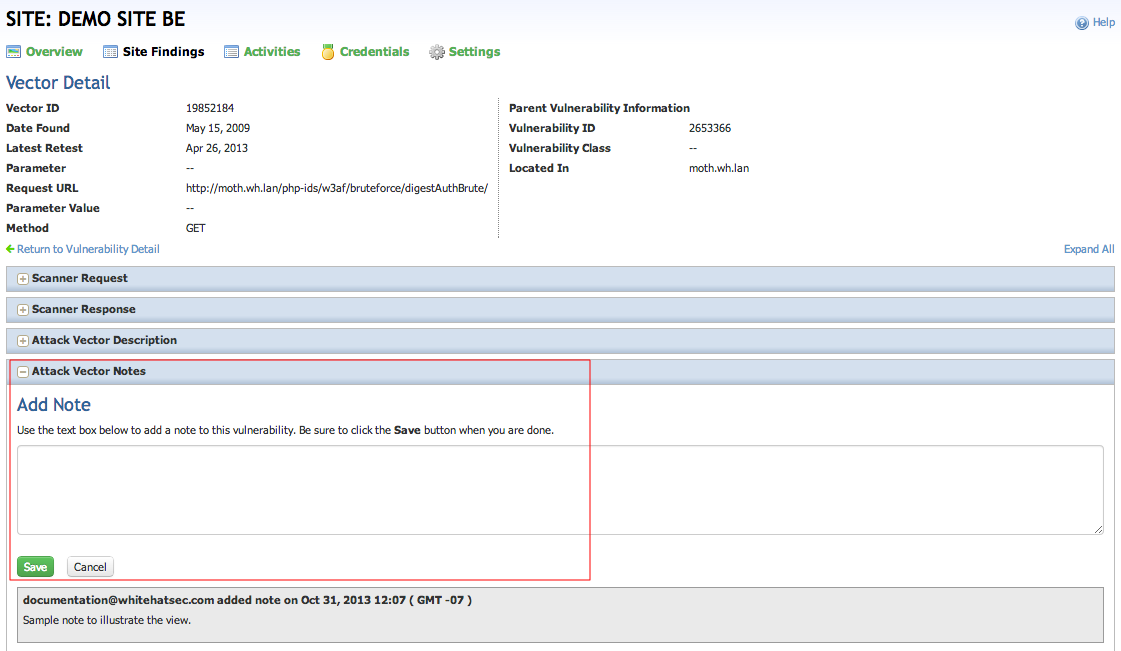 Add your note and click on save. Note that the user entering the note is recorded, along with a timestamp for the note.
To provide feedback on the help system or the user documentation, please email docs@whitehatsec.com. Thank you!