Mobile Application Activities Tab
The mobile application Activities tab lists each activity that has taken place in the WhiteHat Portal for this application.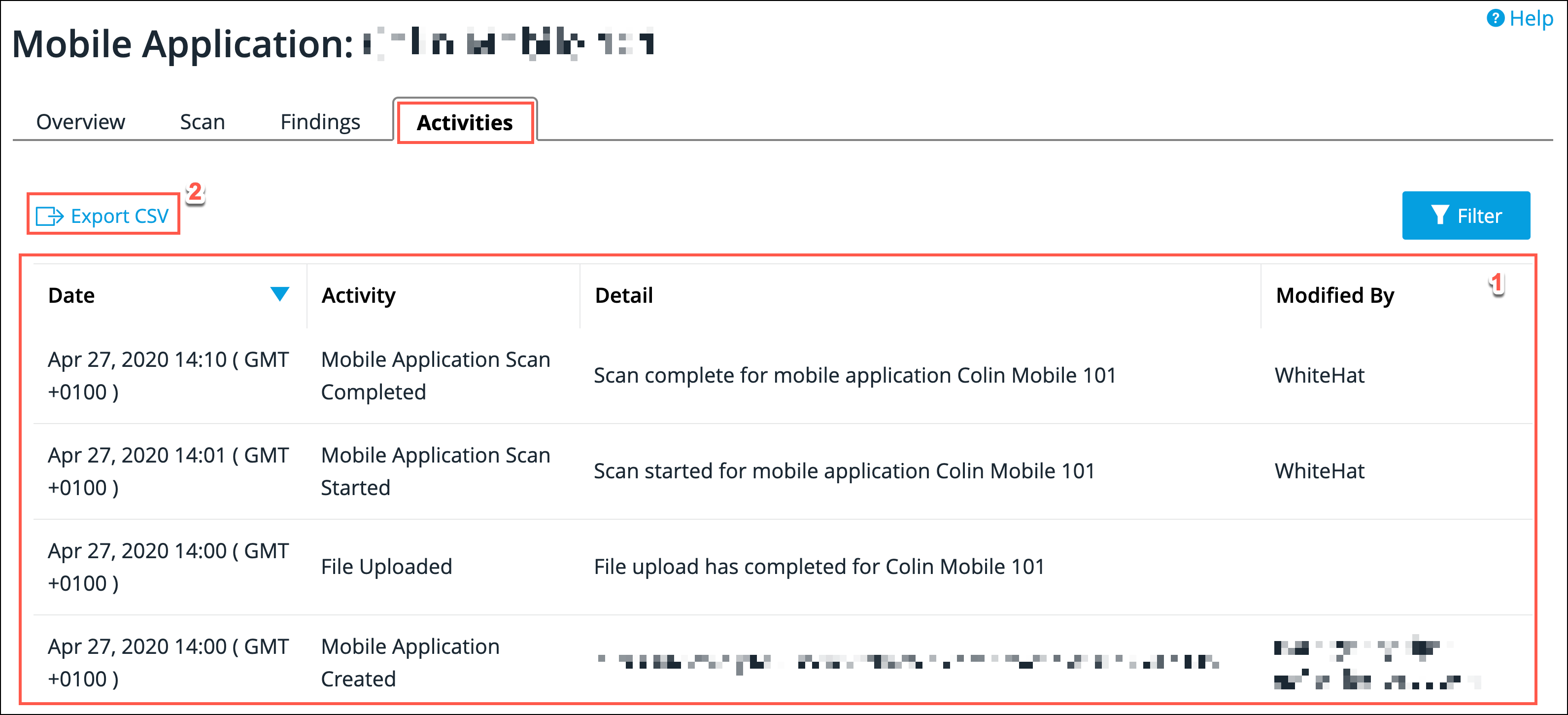 In this table, every activity is listed. In the default view, activities are listed in reverse date order, with the most recent first. You can rearrange the order of listed activities, by clicking on the Date, Activity, or Modified By column titles. This will order the activities by that heading. Clicking a second time will reverse the order. The Modified By column displays the UID of the person making any change that was not initiated automatically.

By clicking Export CSV you can export all your activities list to CSV format. Alternatively you can filter your results first and then export your refined results. To filter your results, refer to the next section.
---
Filter the Activities List
Use the Filter button to filter the listed activities by various criteria. This displays the following panel: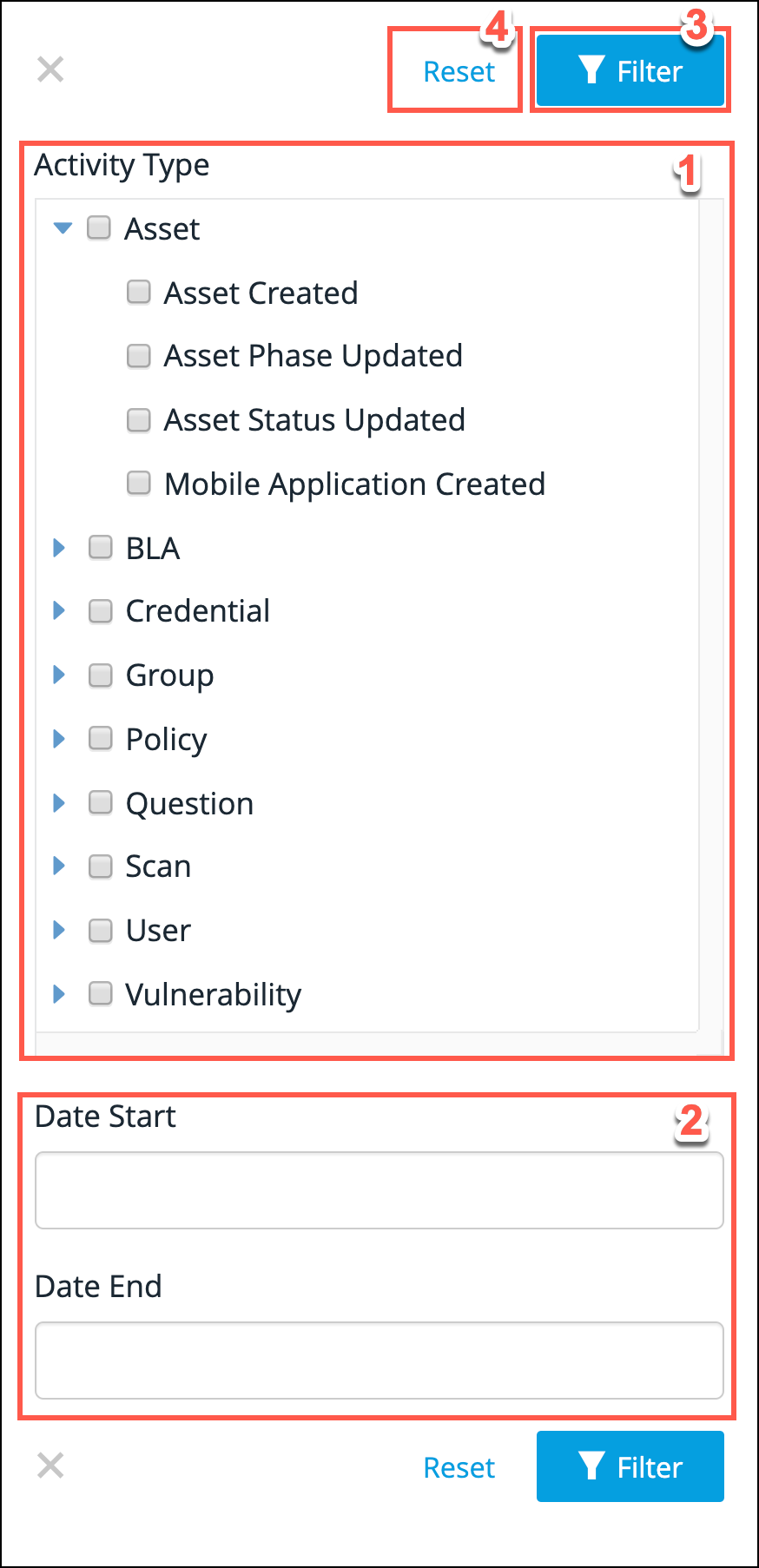 | Steps | Field Name | Description |
| --- | --- | --- |
| 1 | Filter options | There are lots of filters available including; vulnerability type, scan status, user status, etc. To see all the filters available, click the dropdown arrow symbol beside each filter group. Place a tick in the checkbox beside each individual filter that you wish to use, or select an entire filter group by placing a tick in the corresponding checkbox. You can select as many, or as few filters as you require to filter your list of activities. |
| 2 | Date filters | Select a Date Start and Date End to define a date range for your search. Click in each date field and use the calendar pop-up to help you select the correct dates. Leave these fields blank to ignore the date filter. |
| 3 | Filter button | Now select the Filter button to filter all listed activities by your filters selected in the previous two steps. |
| 4 | Reset | Click this to clear all selected filters. + NOTE: Failure to reset the filter means that the filtered results will display the next time that you access the Activities tab. The filter remains in place even after logging out of the WhiteHat Portal and logging back in again. So if you have finished with the filter, use Reset. |