Deleting a Group
To delete one or more groups, select the group name(s) by clicking on the box to the left of the name(s) in the Group Management tab under the Admin tab.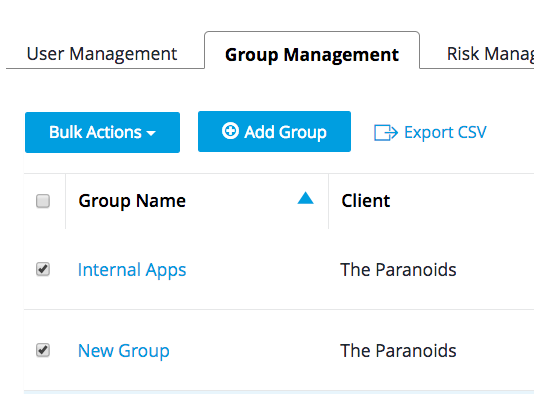 When you have selected the groups to be deleted, click on the Bulk Actions button above the list and select Delete Groups.

You will see a pop-up window to confirm that you want to delete the specified number of groups.
Click on "Confirm," and you will return to the Group Management tab where you will see confirmation of the group deletion.