The Attack Vector Screen
Clicking on the Attack Vector ID in the Vulnerability Detail Screen will bring you to the Attack Vector Detail Screen. From this screen, you can expand the Scanner Request, Scanner Response, Attack Vector Description, and/or Attack Vector Notes.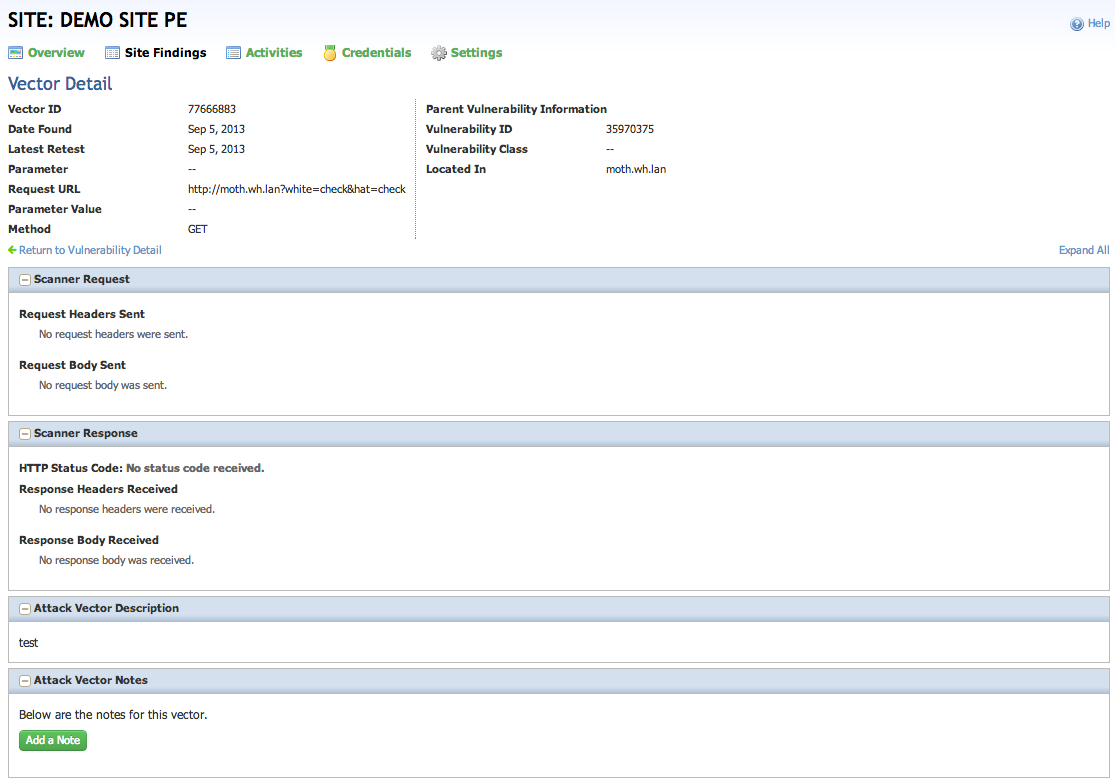 To provide feedback on the help system or the user documentation, please email docs@whitehatsec.com. Thank you!