Application Scan Configuration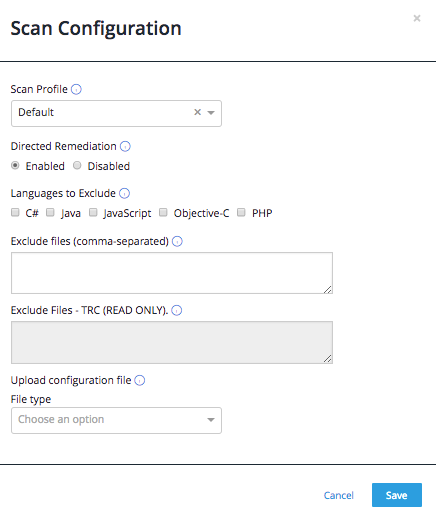 The Scan Configuration link in the Asset Scan subtab allows you to view or edit the scan configuration, including any directories or files to be excluded from scanning, and any settings.xml or nuget.config files that have been uploaded for this application.
From the Scan Configuration popup screen, make whatever changes are required to the scan configuration and click on the "Save" button.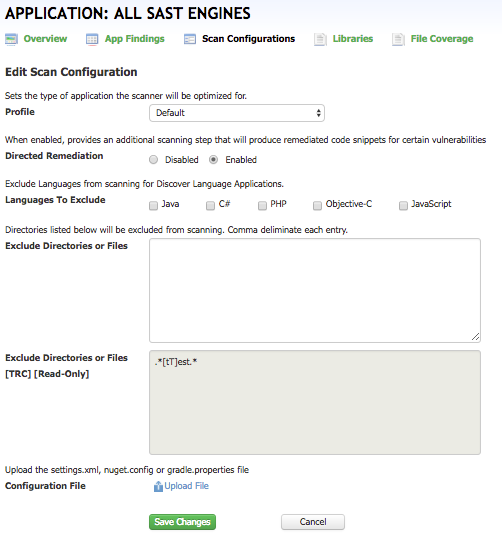 Here you can set the profile — default, SCA (static/source analysis) only, web app, mobile app, or desktop app.
If the language for the application is set to "Discover," you can also exclude specific languages here. To exclude a language, click on the check box to the left of the language name.
To exclude directories or files, list them in the editable "Exclude Directories or Files" field, using commas to separate your entries.
To upload a settings, config, or properties file, click on the "Upload File" button at the bottom of the screen. You will be able to browse to the file you want to upload.
When you have made your changes, be sure to click on "Save Changes."