Sentinel Plugin for Visual Studio
Installation
The Visual Studio plugin for WhiteHat Sentinel will allow you to review the Sentinel vulnerability data directly from Visual Studio 2015, Visual Studio 17, and Visual Studio 2019. You can download the plugin and these installation instructions by logging in to WhiteHat Sentinel and navigating to the WhiteHat Customer Portal Documentation and Tools section. Scroll down to Sentinel Integrations and Plugins. Select the plugin for your IDE and download the package (tool and documentation).
To install the WhiteHat Visual Studio Plugin, double-click the VSIX Installer. You will see this window: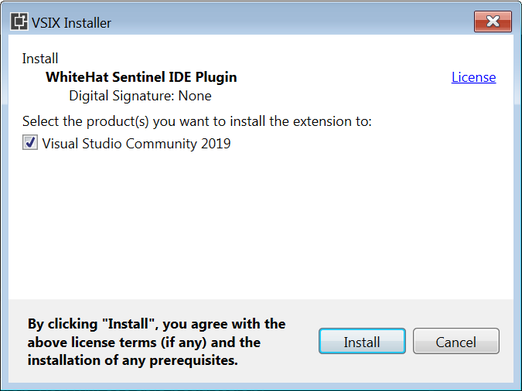 Click the Install button. Installation is automatic and rapid. After successful installation, you will see this notification: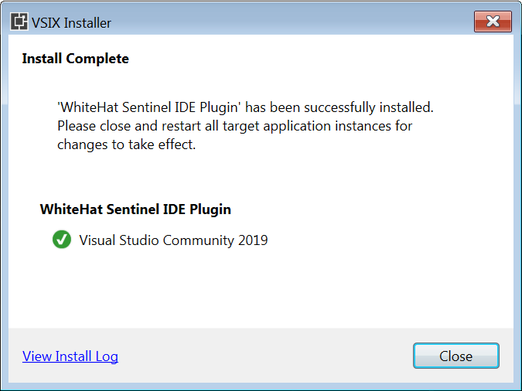 Close and restart Visual Studio and any associated programs.
For more information, please see