Updating the WhiteHat Sentinel Visual Studio Plugin
From time to time a new version of the Visual Studio Plugin will be available. To install the new version, it will be necessary to uninstall the existing plugin. To do this, open Visual Studio.

From the Extensions menu, select "Manage Extensions."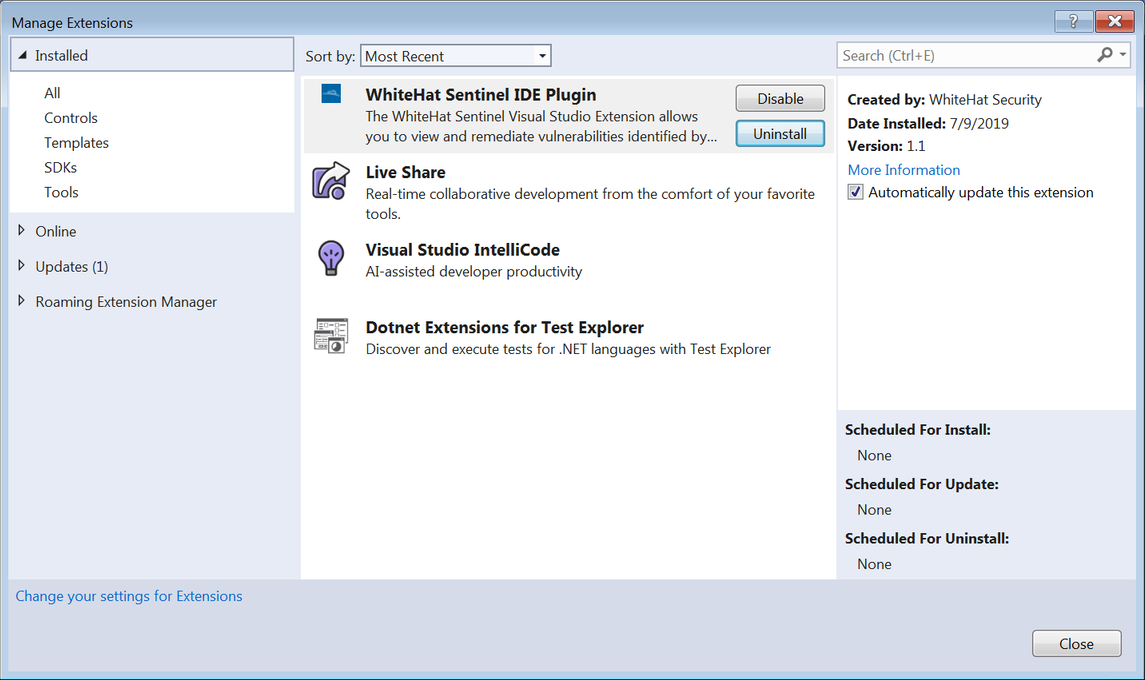 Scroll down the central panel until you see the WhiteHat Sentinel Plugin. Select it to see the "Uninstall" button, and click on "Uninstall."